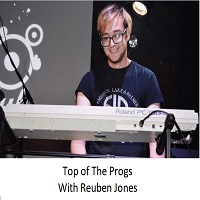 The all new Top Of The Progs Show With Reuben Jones
          Top Of The Progs is dedicated to progressive music, playing and discussing all the prog classic and newer progressive music.
Listen live every Monday night from 5 till 6pm GMT : www.smileradio.co or download the app for free for smart devices!
Home of the indie, unsigned, rock, alternative, trivia, banter & Reuben Jones!
Come drop us a follow on Social media:
Facebook: www.facebook.com/smileradioyorkshire
Twitter:  www.twitter.com/smileradio3
Instagram: www.instagram.com/smileradio3
Website: www.smileradio.co