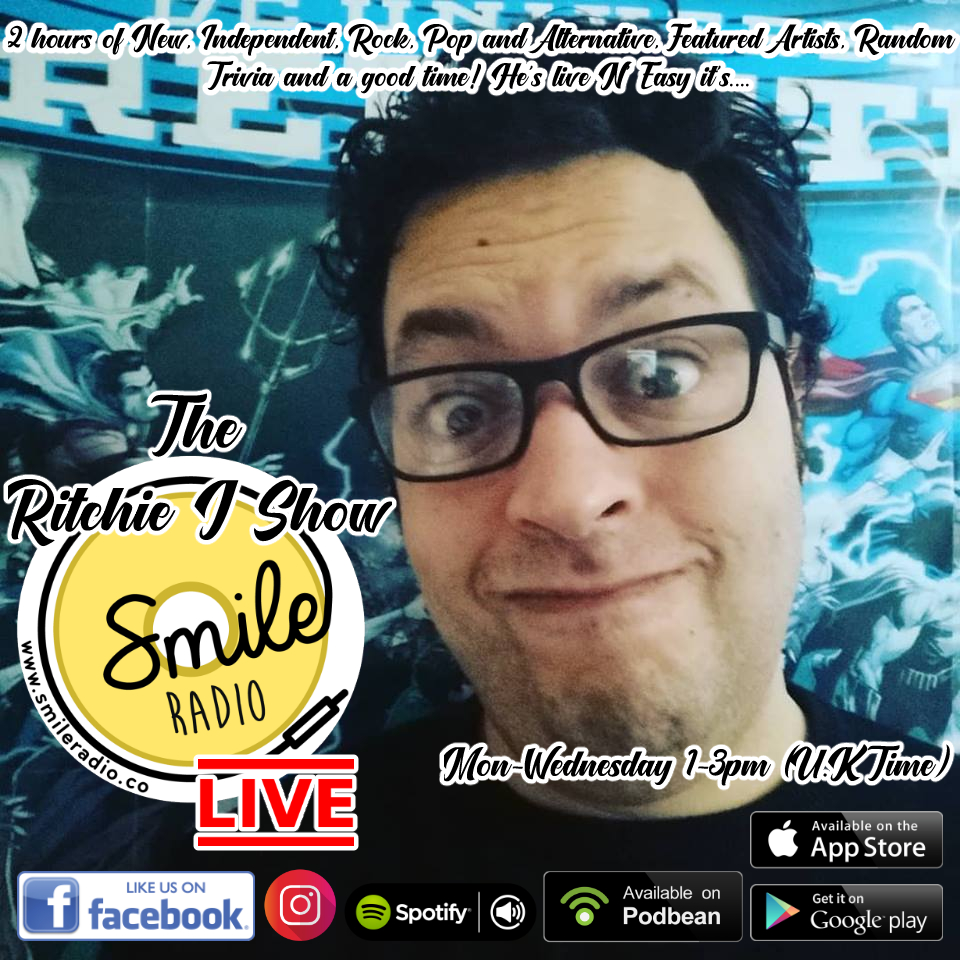 The Ritchie J Show - Tune in every Mon-Wednesday 1-3pm (U.K Time) for the best new, independent music from around the world, fun facts, featured artists and unscripted chat, He's live N' easy on www.smileradio.co
On this Show:
It's New Music Wednesday  so we have a brand new Featured Artist of the day with: Midwich Cuckoos (check out more about them www.smileradio.co/featuredartists)
We also have music from: 
Fallen Lights, Dying Habit, The Hangmen, Arre! Arre!, Foreign Air, Nebrie, Windhand, Awk.me, Muchacho, The 5:55, Hello Cosmos, The C33s, babylon, Plan Three, Holy Moly & The Crackers, Everyday Dogs, The Mysterines, Fick as Fieves, Ron Gallo & Slow Caves
Plus
Ritchie gets back in the mix with some trivia courtesy of America's funnysite Cracked.com. Today's subject: 30 Facts about Candy
&
Much, much, more!
 Check out the Ritchie J show live Mon-Wed 1-3pm!
Facebook: www.facebook.com/smileradioyorkshire
Twitter: www.twitter.com/smileradio3
Instagram: www.instagram.com/SmileRadio3
On Demand: www.smileradio.co/ondemand
E-mail: ritchie.johnston@smileradio.co