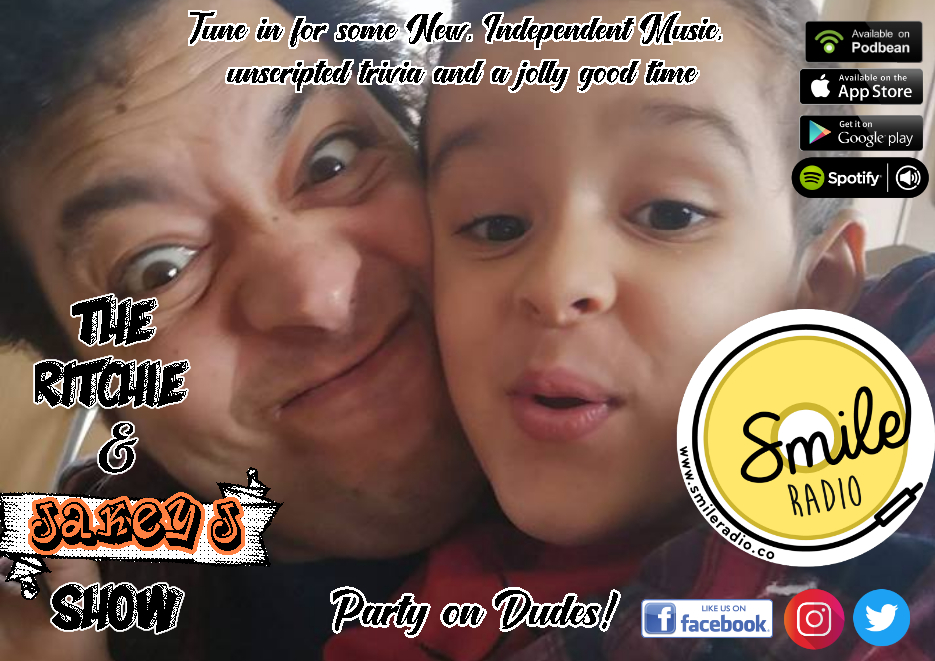 It's an all new "Ritchie J Show" on Smile Radio, but only he's been "hi-jaked" by Jr J, Jakey! Tune in for some all new indie music from up and coming artists from around the world, plus some trivia and light afternoon entertainment every Mon-Wednesday 1-3pm (U.K Time) live on www.smileradio.co
On today's show:
We talk about "The tipping point your perceptions on a fictional character changes" courtesy of America's funnysite Cracked.com, The Ritchie Rant returns about Telemarketers calling at inconvenient times and we have a great selection of the best new, independent music from around the world featuring:
A track from todays Featured Artists: Habberdash - (Find out about them: https://www.smileradio.co/featuredartists/featured-artists-habberdash)
Plus music from: Wolves, Cathedral Bells, As December Falls, Lee Harvey Osment, Auntie Leo & The Backstabbers, NastiGi, Wolker, Good Problems, Ben Kent, Low Hum, Tiffany Sinko, City of the Weak, Dirty Laces, Shambolic, The Panamas, No Hot Ashes, Carpet & Okay Okay!
Ritchie J is back tomorrow with a brand new show Live on air 1pm on www.smileradio.co with an all new fresh selection of music and chat!
Follow us on Social Media:
Facebook: www.facebook.com/smileradioyorkshire
Twitter: www.twitter.com/smileradio3
Instagram: www.instagram.com/smileradio3
E-mail: ritchie.johnston@smileradio.co
The home of the best, new, independent artists, light entertainment, talk shows, sports shows, live event coverage and much, much more!
Smile Radio!