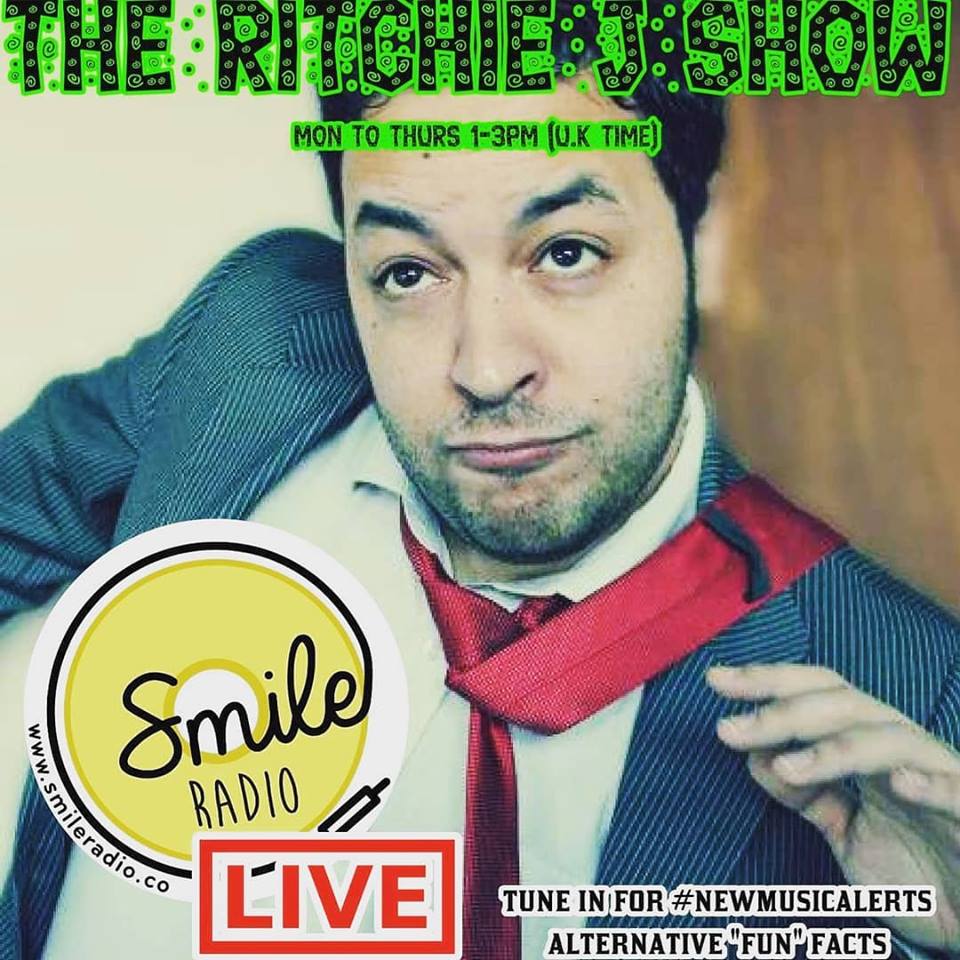 Tune in to the "Ritchie J Show on Smile Radio" for the best New Music alerts, from the best Independent Artists from around the world, he's grumpy, he moans and he has trivia, it's THE RITCHIE J SHOW!
On this show:
Ritchie has a rant about social media again, we also have trivia from America's funny site: Cracked.com - "The Celebrities that are waaaay out of touch with Reality"
With music from todays Featured Artist: The Kut and some awesome, Indie, Rock, Pop and Alternative from Ashes for Dreams, Wyatt Blair, Emily Reo, NO WIN, Martin Frawley, Royal Headache, VanIves, E M I L I E, Fatherson, Inkblot Astronaut, Javie Bahama, MOSES, The Caress, A Second Life, Stay Young, The Gravity Drive, Holy Pinto, The Empty Page, Hello Cosmos & The One Eyed General's Bandit!
Plus much, much more!
much, much more!You know where to listen: 
 www.smileradio.co Mon-Wednesday 1-3pm!
Drop us a follow on Social Media!
Facebook: www.facebook.com/smileradioyorkshire
Twitter: 
 www.twitter.com/smileradio3
Instagram: 
 www.instagram.com/smileradio3
Home of the #Best #IndieMusic #IndieRock #Entertainment#EasyListeningMusic #Banter #OnlineRadio #Podcast
#WednesdayVibes #WednesdayMotivation #NewMusicWednesday#Share #Follow #Plug #SupportIndieMusic