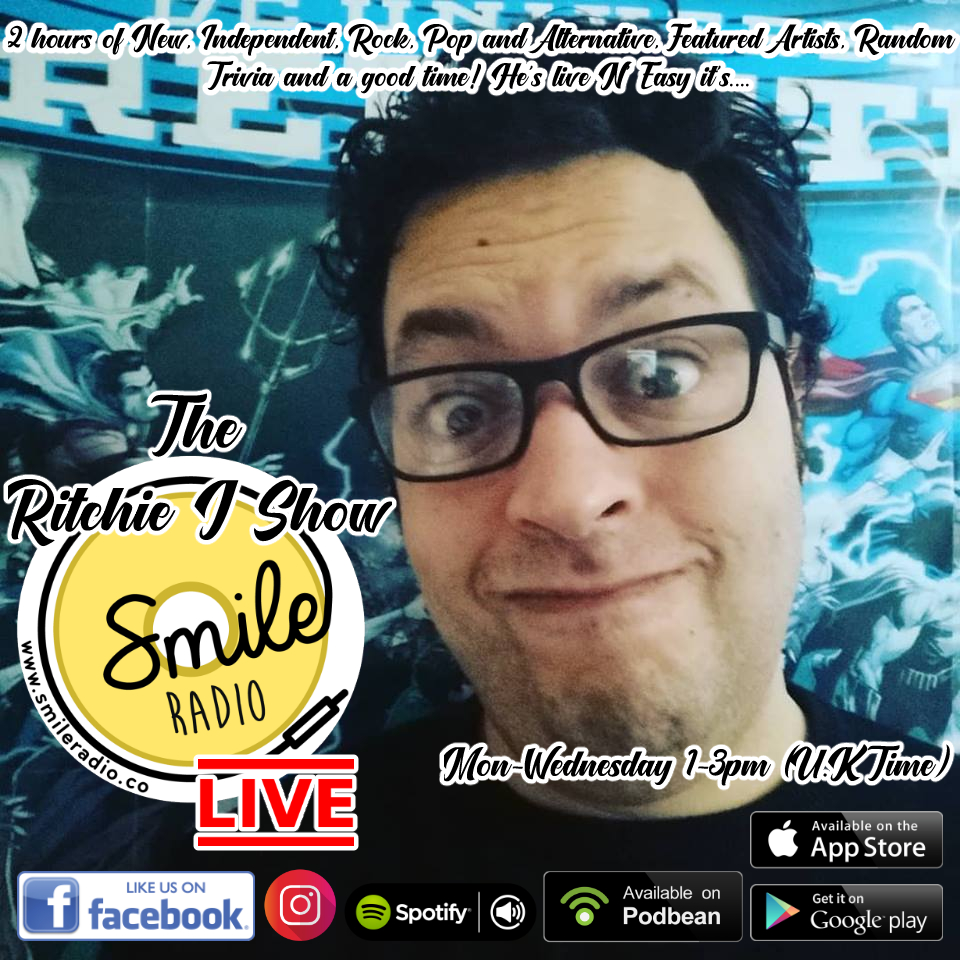 The Ritchie J Show - Tune in every Mon-Wednesday 1-3pm (U.K Time) for the best new, independent music from around the world, fun facts, featured artists and unscripted chat, He's live N' easy on www.smileradio.co
On this Show:
Catch some great tunes from  Featured Artists of the Day - Dead at 27 (submitted thanks to Pluggin Baby)
(Check out more about the featured artists here: www.smileradio.co/featuredartists)
We also have music from: 
Rikke Norman, Robot Nature, Lyd, Phil & the Osphers, Husky Loops, Natalie Shay (also a Smile Featured Artist: https://www.smileradio.co/featuredartists/natalie-shay) Warish, Natan Day, Flesh Partners, Sugartape, The Gear, Calva Louise, Bad Hombres, Treeboy & Arc, Eyesore & the Jinx, Cameo Habitat, Drenge, MOSES, Nocturnal animals & The Covasettes....
Ritchie gets back in the mix with some trivia courtesy of America's funnysite Cracked.com. Today's subject:  18 Pieces of History your brain pictures wrong!
&
Much, much, more!
 Check out the Ritchie J show live Mon-Wed 1-3pm!
Facebook: www.facebook.com/smileradioyorkshire
Twitter: www.twitter.com/smileradio3
Instagram: www.instagram.com/SmileRadio3
On Demand: www.smileradio.co/ondemand
E-mail: ritchie.johnston@smileradio.co