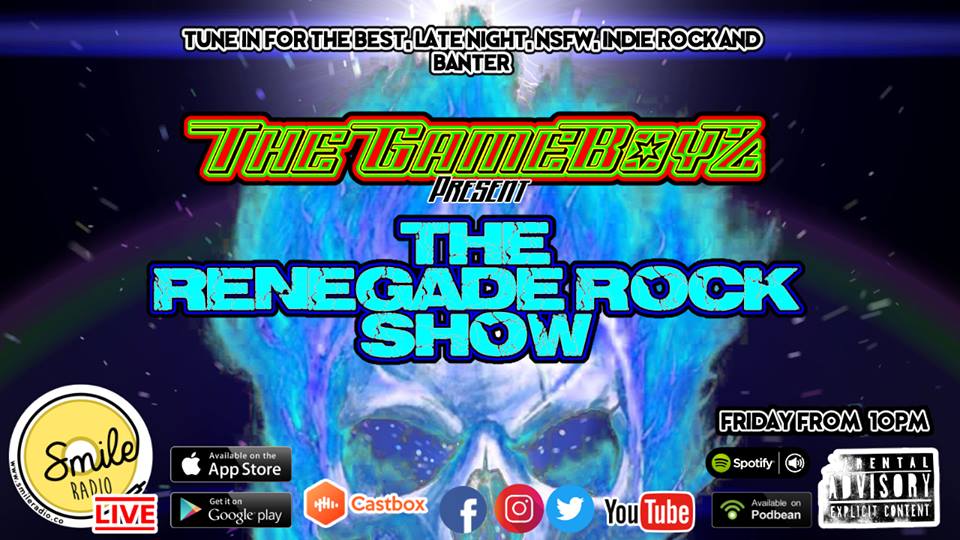 Tune in every Friday night from 10pm for "The GameboyZ of Smile Radio & The Renegade Rock Hours" bringing a mix of banter and fresh, new, hot, rock music from independent artists from around the world!
On this show:
The BoyZ are back in town with Some more of those NSFW facts and music from:
System of a Down, Empath, Papa Roach, Metallica, Reno Drive, The Snuts, Bon Jovi, AC/DC, Divide the Fall, The Southern River Band, Guns N' Roses, Deep Purple, ZZ Top, Saboteurs, Led Zepplin, Third Time Luckie, Scorpions, Rage Against the Machine, Awake At Last, Troldhaugen, Royal Republic, The Offspring, Catch Your Breath and much more!
🤘😍😎🤘
BE WARNED - IT'S NOT FOR THE TAME!
 Hosted by: Jonathan Edwards, James Herrington, Ryin Leeder & Ritchie J
Rock out every Friday with our Late Night Line up on Smile Radio Home of the best, Independent, Alternative, Rock, New Music, Late Night Banter & Entertainment!
If you like the show, don't forget to check out our great custom designed, in house merchandise: https://bit.ly/2W7tG4k
Social Media:
Facebook:
www.facebook.com/smileradioyorkshire
www.facebook.com/thegameboyZofSmile
Twitter:
 Instagram:
www.instagram.com/GameboyZofSmile
 Submit Your Music: 
ritchie.johnston@smileradio.co