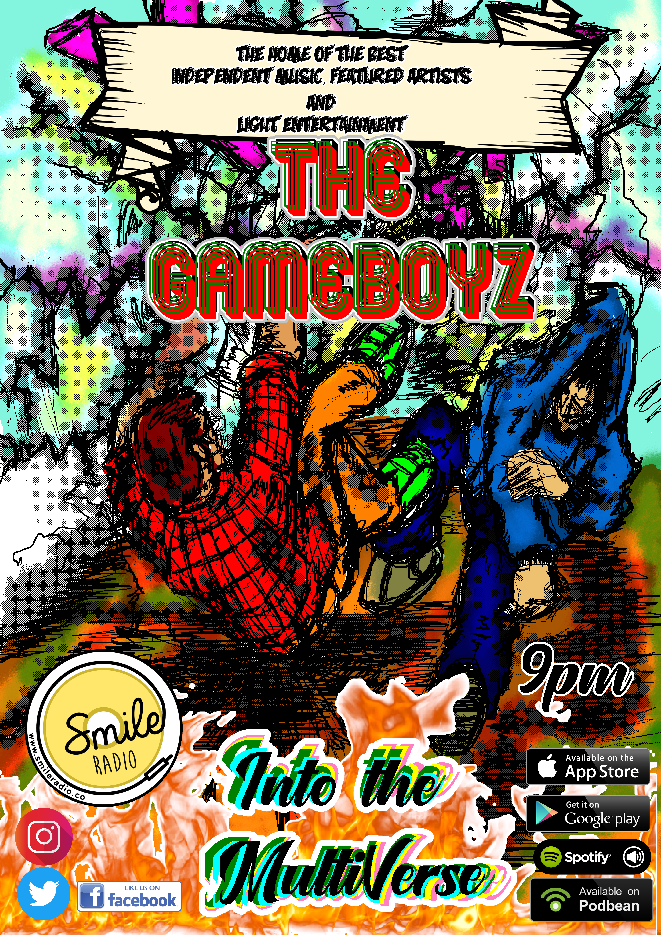 Tune in every Wednesday 9pm for "The GameboyZ of Smile Radio Get..." each week the guys talk how they would handle some "fantastical" scenarios, plus some great music, unscripted banter and a lil' bit of gamer talk!
On this Show:
3 Men down, Ritchie & Jonny start the discussion on the Multiverse...
The GameboyZ talk the "Multiverse (Kinda)" and how they would handle it, with a few curveballs thrown in (of course) plus we talk about E.A's Anthem, and we have music coming in from:
The Big Dirty (Todays featured Artists www.smileradio.co/featuredartists) Divide the Fall, Coldswell, Like Ghosts, Jack the Envious, Noel Gallaghers High Flying Birds, Bosachi, Ulysses, The Summer Camp & M60
Tune in every Wednesday Night for The GameboyZ of Smile Radio talking about the "Fantastical" yet "Nonsensical" live on www.smileradio.co
Follow us on Social Media:
Facebook:
Smile Radio: www.facebook.com/smileradioyorkshire
The GameboyZ: www.facebook.com/theGameboyZofSmile
Twitter: www.twitter.com/smileradio3
Instagram: www.instagram.com/smileradio3
Tune in for THE BIG MULTIVERSE TALK NEXT WEDNESDAY ON SMILE RADIO!