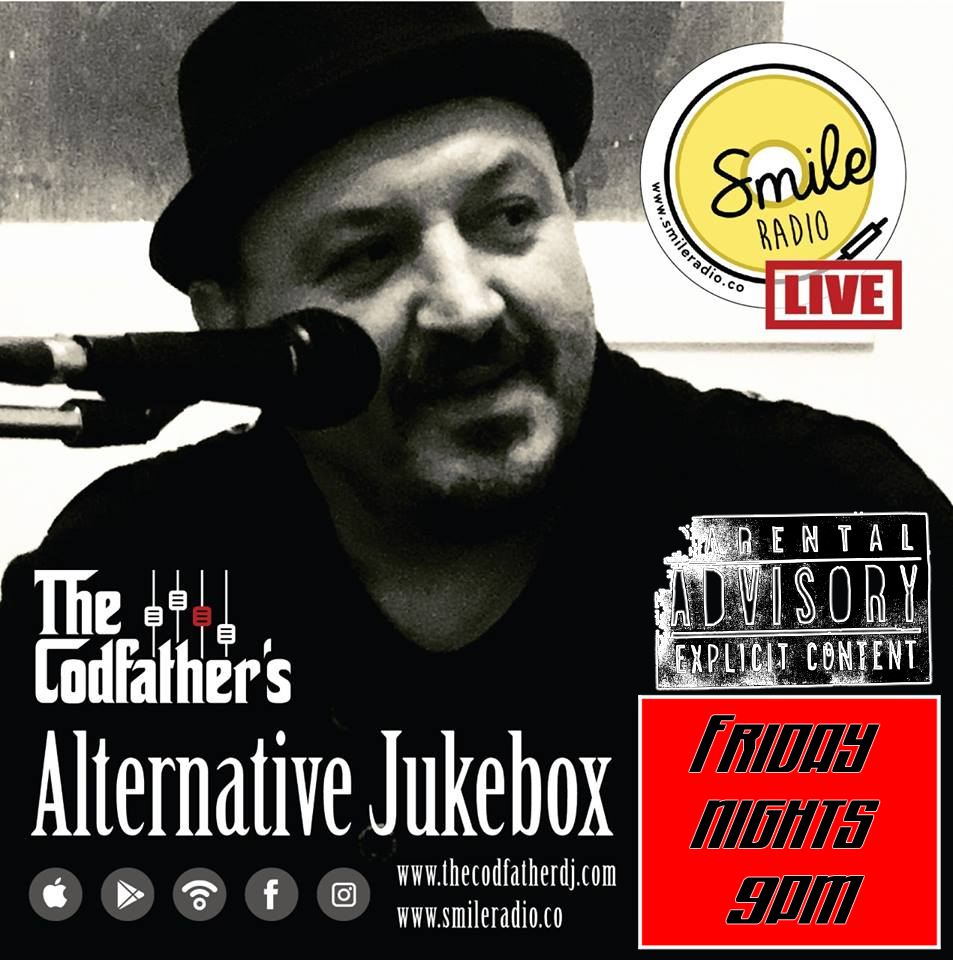 Tune in live every Friday from 9-10pm on Smile Radio for "The Codfather" and his Alternative Jukebox you can't refuse, he plays the music that matters from the underground indie, rock, punk, progressive scene, getting out to see the bands, he is the music mafioso.
  Who's on his line up?...
Music from Haggard Cat, Plague Vendor, Amy and the Sniffers, The Hillbilly Moon Explosion, Amigo the devil, Butthole Surfers, Dead frames, TIE Fighter Pilot, Crooked little Sons, The Penske File, Sebastiane, Kaleo, GG Alin, Chip Taylor and The New Ukrainians & Guns N' Roses!
Missed last weeks show? Catch it again now #ondemand: www.smileradio.co/ondemand
Home of the best #NewMusicAlerts #AlternativeRock #ProgressiveRock#PunkRock every #Friday from 1pm with the Codfather!
Come drop us a follow on Social media:
Facebook:
Smile Radio: www.facebook.com/smileradioyorkshire
Codfather: www.facebook.com/The-Codfather-1750624801900754/
Twitter:  www.twitter.com/smileradio3
Instagram:
Smile:  www.instagram.com/smileradio3
Codfather:  www.instagram.com/thecodfatherdj
Website: www.thecodfatherdj.com