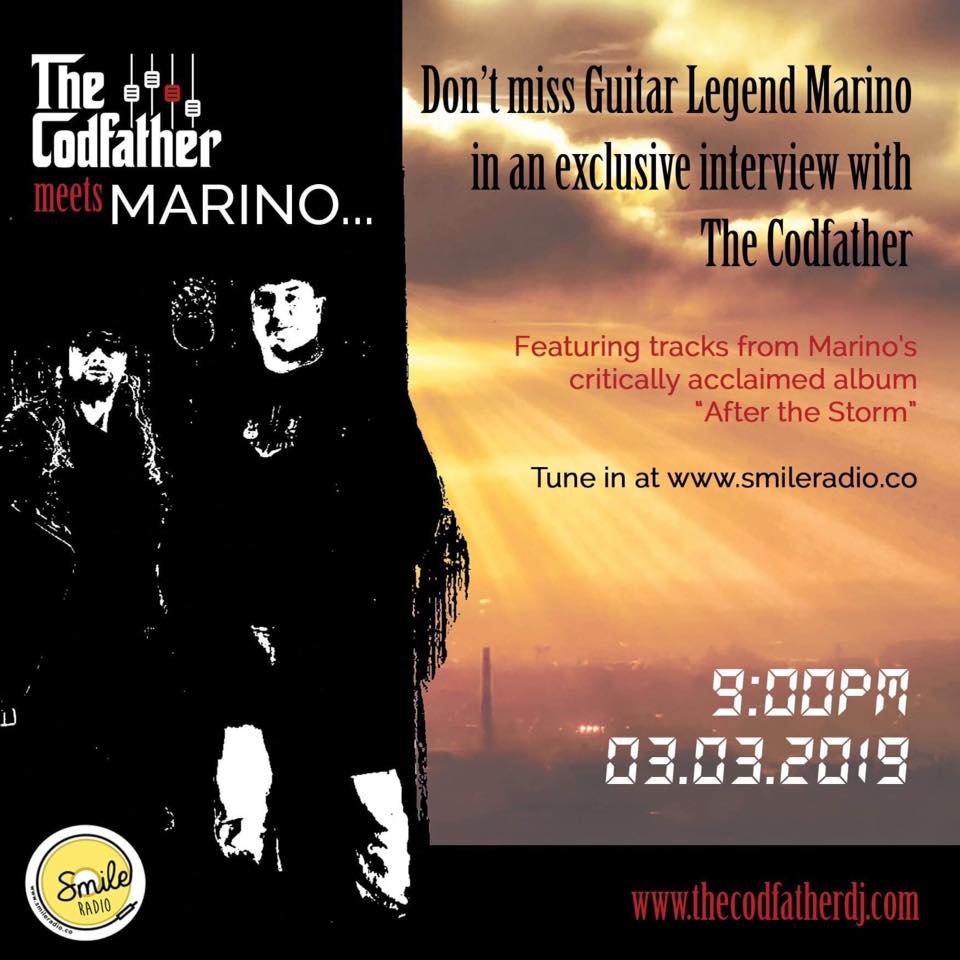 A meeting a long time in the making, "The Codfather" meets guitar legend "MARINO" for a no holds barred, all access interview into the sex, drugs and Rock N' Roll that makes "THE LEGEND"!
In a Smile Radio Special, The Codfather, D.J Nathan Downes & Dr. Haynes took a road trip to the big smoke meeting with a music legend and finding out the stories that get you that status! 
Advanced warning, this is not a show for the easily shy!
A Codfather Special not to be missed!
Originally Broadcast 9p.m 03.03.2019 on www.smileradio.co
Follow us on Social media:
Facebook:
Smile Radio: www.facebook.com/smileradioyorkshire
The Codfather: https://www.facebook.com/The-Codfather-1750624801900754/
Twitter: www.twitter.com/smileradio3
Instagram - 
Smile Radio: www.instagram.com/smileradio3
The Codfather: www.instagram.com/TheCodfatherDJ