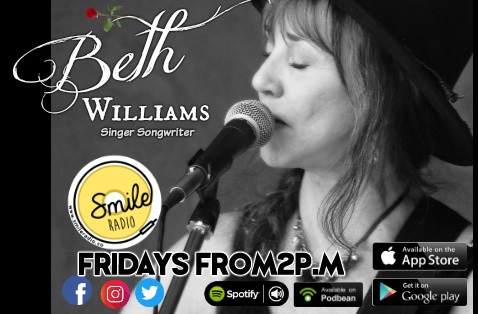 Friday 12pm (U.K Time) get a slice of the American Pie with "The Beth Williams Indie Singer/Songwriter Show" playing a mix of the best Indie Americana, country, folk and acoustic music!
 Beth has a great selection of Indie Folk, Americana, Country and Acoustic music.
And of course music from the shows host - Beth Williams.
On Smile Radio every Friday Afternoon 2-3pm (U.K Time)
Listen Live: www.smileradio.co or download the free app.
Social Media:
facebook: www.facebook.com/smileradioyorkshire
Twitter: www.twitter.com/smileradio3
Instagram: www.instagram.com/smileradio3
 Home of the best new, independent music, great entertainment and good times!