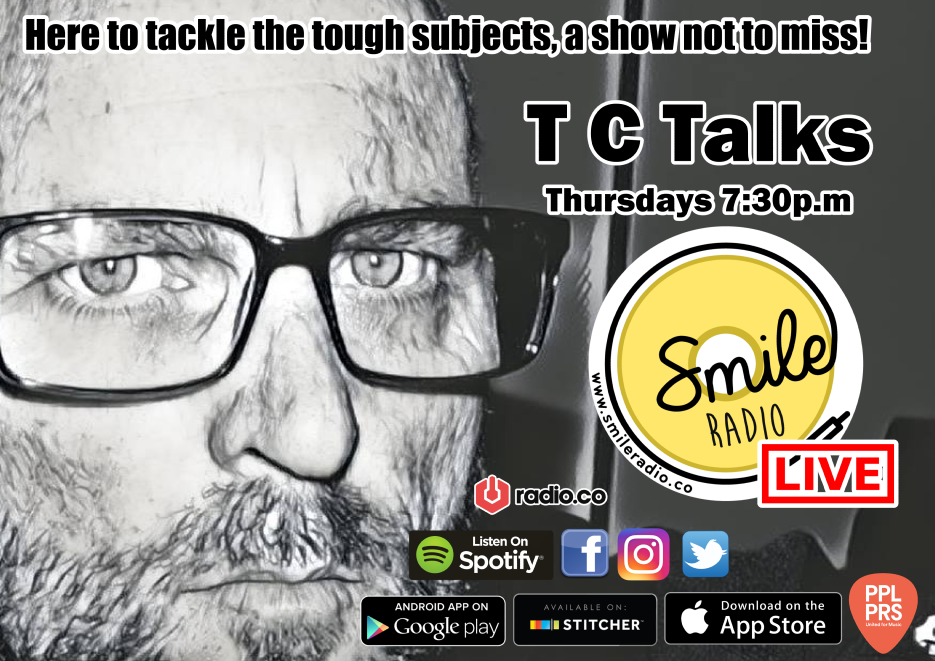 Join Thomas Crawford Fitzsimons live in the Smile Radio studio with Richard Harrison tackling the subjects that matter!
On this show: "Feeling Old"
This is very different to being old. 
Feeling old is about your expectations and experience of life. Being surrounded by new technology, having younger co workers who talk about things you did 20years ago, music that you remember as "new" but it's actually 25 years since it hit the charts!!!! 
Do you feel old or do you have a forever youthful day to day personality?? 
Listen online:  www.smileradio.co every Thursday night from 7:30pm live.
Facebook: www.facebook.com/smileradioyorkshire
Twitter: www.twitter.com/smileradio3
Instagram:  www.instagram.com/smileradio3