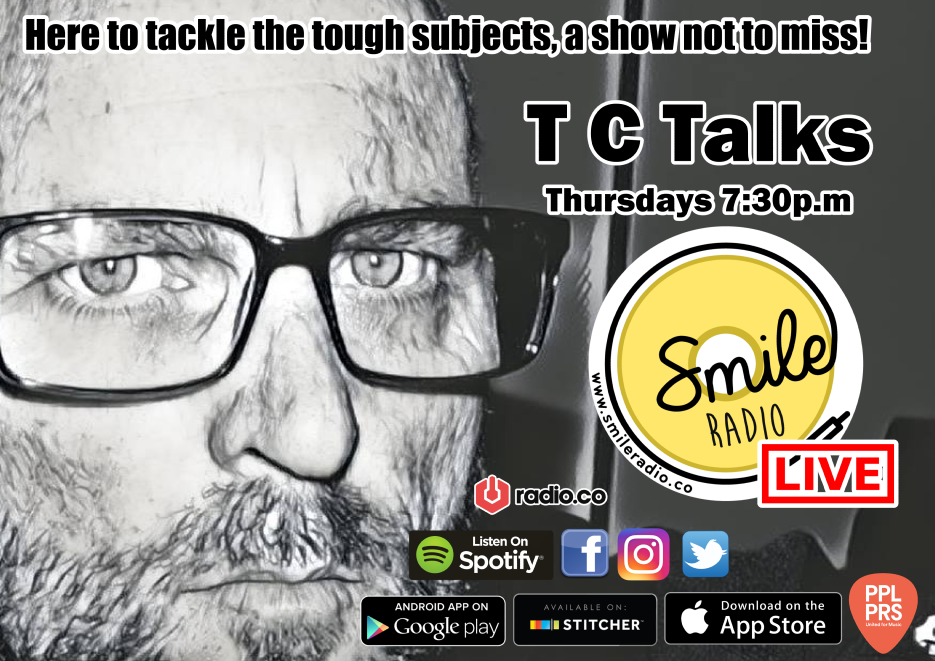 Join Thomas Crawford Fitzsimons live in the Smile Radio studio with Richard Harrison tackling the subjects that matter!
On this show: "Emotions"
Tom is going to try talking about emotions!
Is it really ok for men to cry? Do we send mixed messages to our children about expressing emotions like anger, rage, sadness? 
Are we ok every now and then to explode with rage? 
Also catch the listener thoughts from the Facebook Live in the Studio!
Listen online:  www.smileradio.co every Thursday night from 7:30pm live.
Facebook: www.facebook.com/smileradioyorkshire
Twitter: www.twitter.com/smileradio3
Instagram:  www.instagram.com/smileradio3