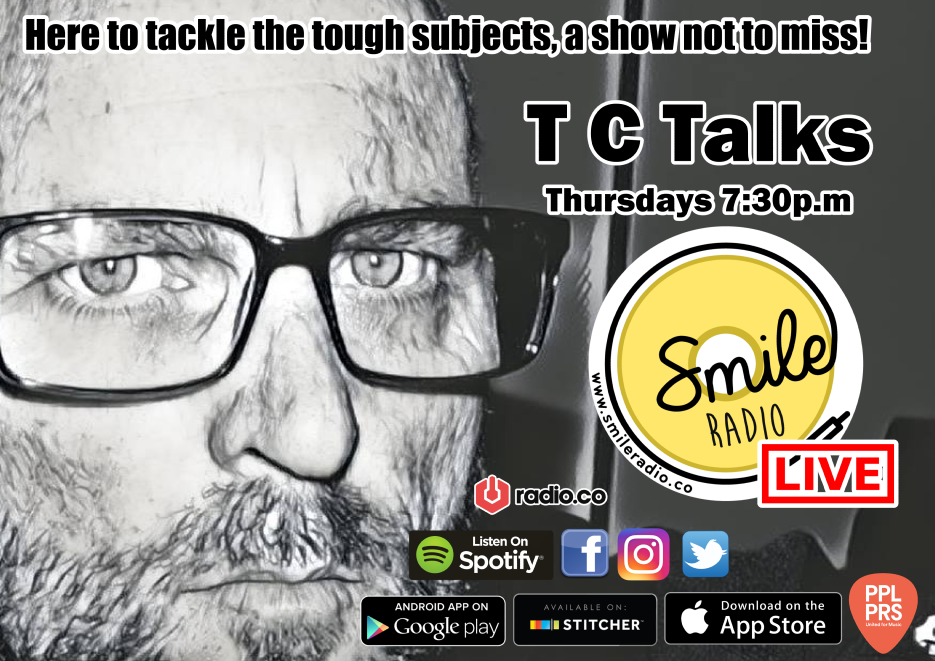 Join Thomas Crawford Fitzsimons live in the Smile Radio studio with Richard Harrison tackling the subjects that matter!
On this show: "Anti-Depressants"
Tonight's TCtalks I will be discussing the use of Antidepressants.  Taking an antidepressants, in certain circles, is akin to being weak!! I also hear this phrase so often "I don't want to be on happy pills!" 
So what is the problem? Are you weak if you take them?
Do you need them? 
Do they work? 
What is society's problem with Antidepressants? 
Also catch the listener thoughts from the Facebook Live in the Studio!
Music from:
 Bruce Springsteen, The Waterboys, The Verve and Joe smooth
Listen online:  www.smileradio.co every Thursday night from 7:30pm live.
Facebook: www.facebook.com/smileradioyorkshire
Twitter: www.twitter.com/smileradio3
Instagram:  www.instagram.com/smileradio3