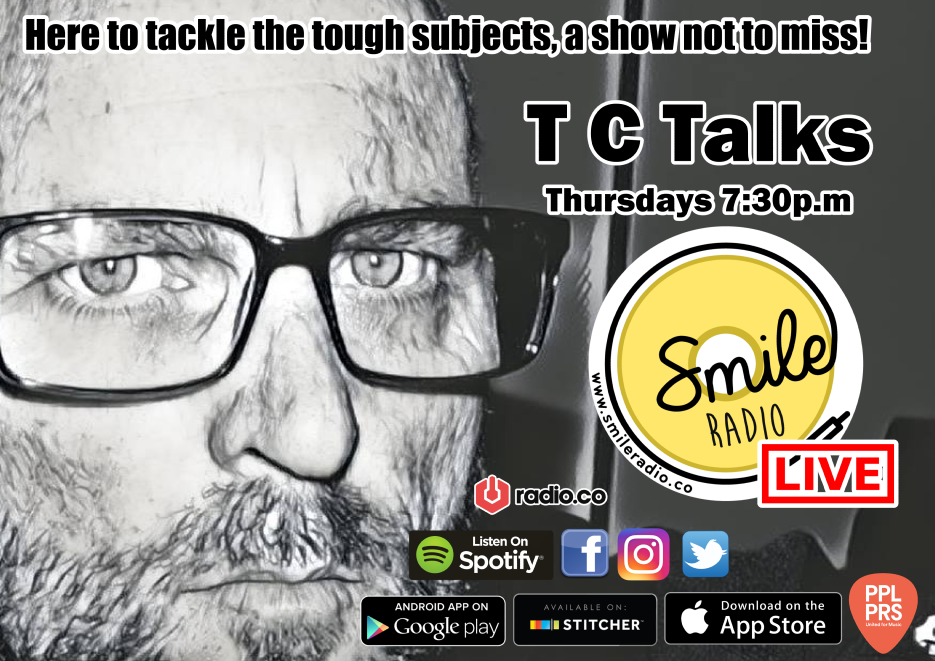 Listen in to Thomas Crawford Fitzsimmons  as he tackles the tough matters that really do matter! T C Talks on Smile Radio live Thursdays on www.smileradio.co
This week Thomas talks about depression and ways to handle it, he takes interactive questions from the listeners Live on Facebook!
Plus the week his playlist included: The Pogues & The Dubliners, Inspirational carpets, Coldplay & Haddaway!
T C is back next Thursday live at 7:30pm on Smile Radio tune in online or download our app for free for smart devices!
Remember it's okay to not be okay!