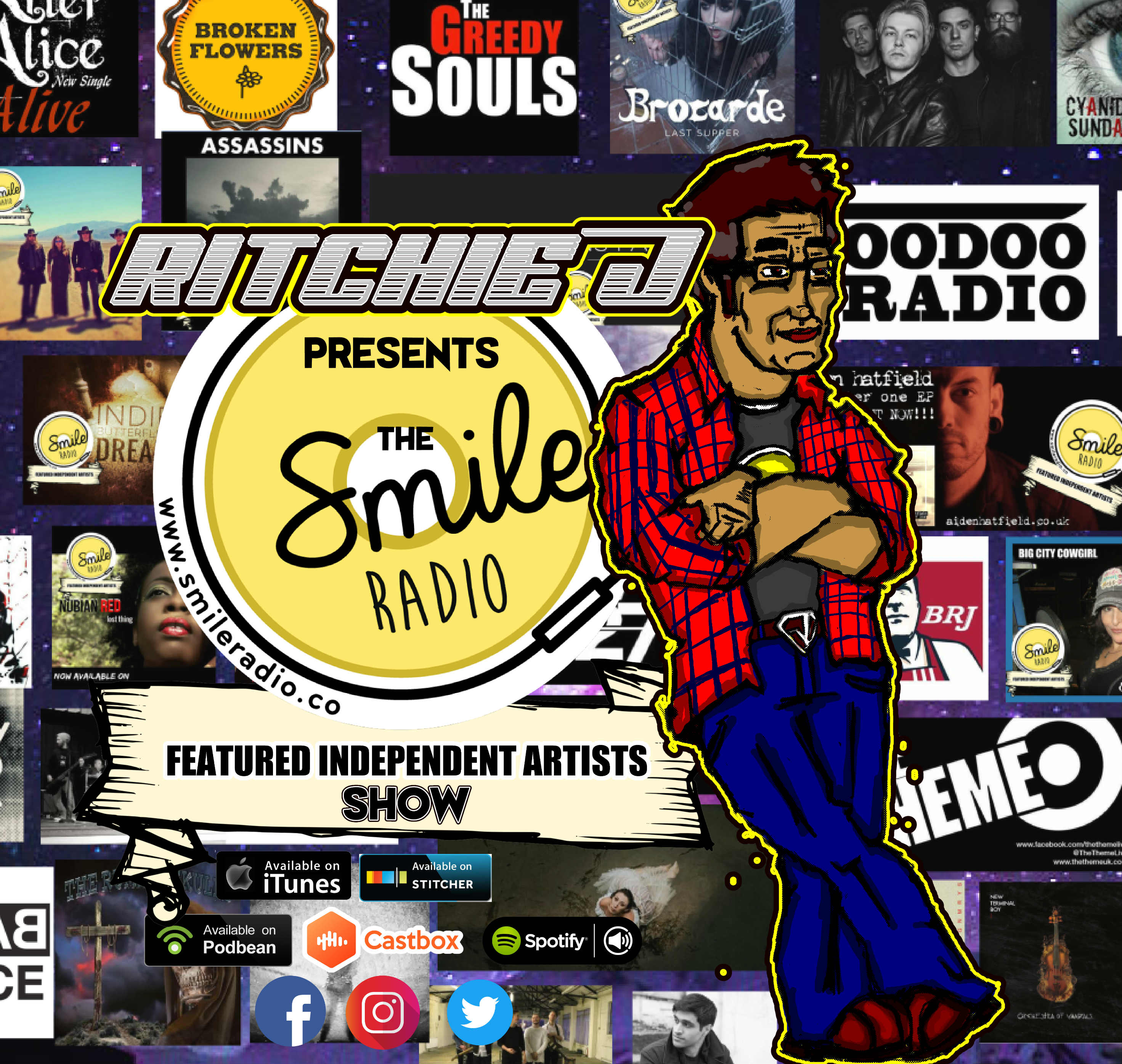 Catch Ritchie Stonian Johnston presenting "The Featured Artist Show" on Smile Radio! Playing the best Independent music from Indie Artists all over the world!
On this Show:
Ritchie goes through some of the independent musicians that have been featured on the Smile Radio website since we launched our Featured Artist section (www.smileradio.co/featuredartists)
Featuring music from:
Jerry Hull, Big Rooster Jeff, The Rumble Skulls, Freeda, Gun Runners, Red Dogs, The Nile Delta's, Saboteurs, Holly Rees, Freya Roy, Ringo and the Wolf, The Kut, Dig Lazarus, Drew Davies, Sabrina Fallah, Your life & Mine, The Greedy Souls, Natalie Shay, Midwich Cuckoos & Octobers!
Catch great music each and every day on Smile Radio, the home of the best, new music, indie artists, featured artists and great entertainment!
Follow us on Social Media:
Facebook: @SmileRadioYorkshire
Twitter: @SmileRadio3 / @StonianJ
Instagram: @SmileRadio3
Submit your music to Smile Radio, e-mail Ritchie  - ritchie.johnston@smileradio.co include a bio, social media links, mp3 & tour/gig info, let us showcase you this 2019, the year of the independent artists here on Smile Radio!