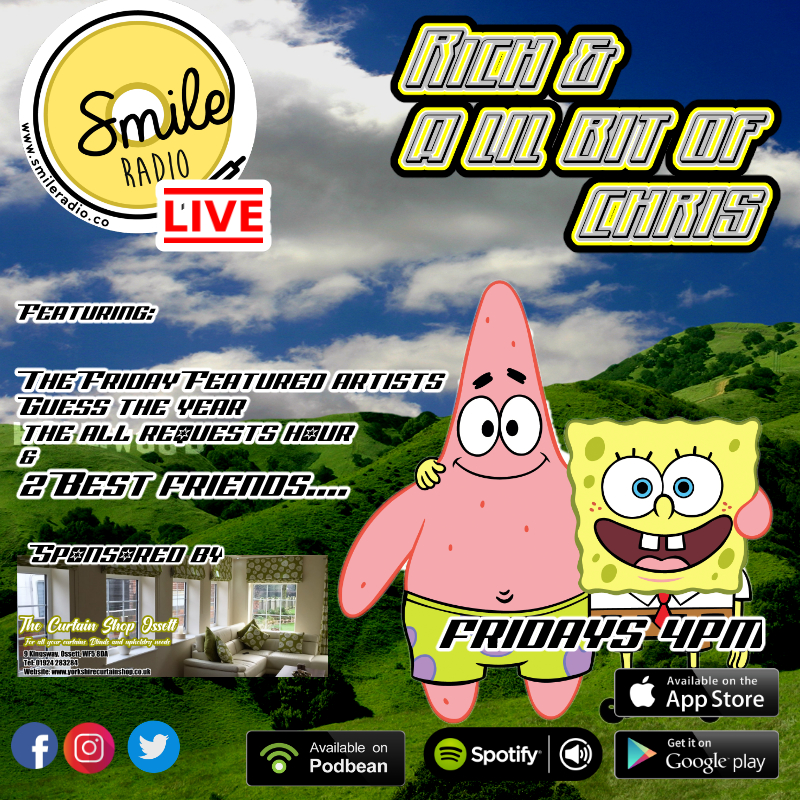 Grab a slice of Dewsbury every Friday afternoon with Richard Harrison & Chris Oakland for "Rich N a Lil Bit of Chris" on www.smileradio.co the drivetime show you don't want to miss featuring, Guess the year, the featured artist selection & the all requests for hour two!
On this Show:
Rich is a bit less Chris (unfortunately) so he takes to the cockpit of the Smile Radio Studio solo this week, but he bangs out the hits AND IT'S ALSO Another Featured Artist Friday with music from: Voodoo Radio  Broken Flowers Band Nubian Red the king heat ensemble & Big City Cowgirl
Plus your listener requests and a bit of chat about what's going on and who's playing where.
So come on tune in every Friday 4pm (U.K Time) for the Smile Radio Drivetime with Rich & Chris!
Smile Radio - The home of the best new music, independent music, featured artists and great entertainment!
Catch up #Ondemand: www.smileradio.co/ondemand also on spotfy, itunes, googleplay and all great #Podcast sites!
F: www.facebook.com/smileradioyorkshire
T: www.Twitter.com/Smileradio3
I: www.instagram.com/smileradio3