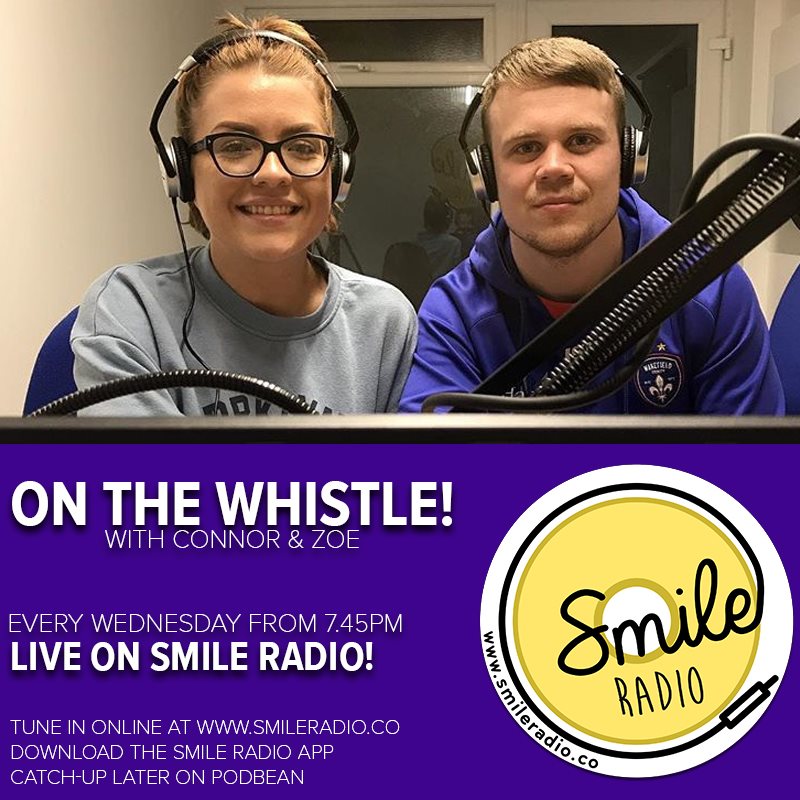 Connor & Zoe are back it's the same great sports chat, new name show, it's "On the Whistle" every Wednesday Night live on Smile Radio!
What's on the cards?
Connor & Zoe talk about the tense situations in the Super League as it's coming to relegation time! They also look at recruitment in the sport, plus all the upcoming fixtures!
 F: www.facebook.com/smileradioyorkshire
T: www.twitter.com/smileradio3
I: www.instagram.com/smileradio3
Missed a show? catch it on #spotify #itunes #googleplay #Stitcher#Spreaker #podbean and all good #podcastsites (#smileradioyorkshire)