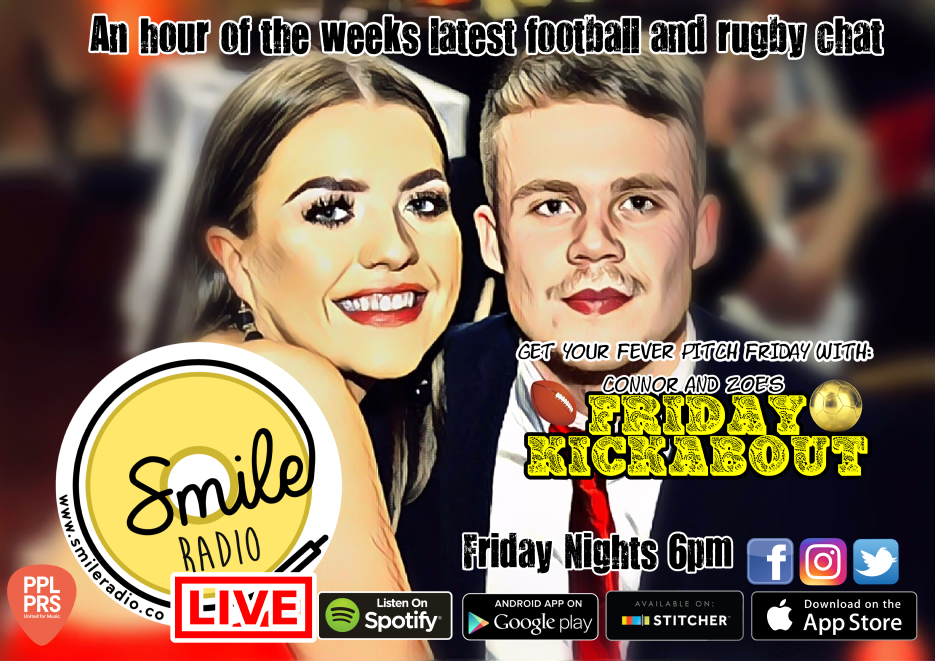 catch your weekly fix of #Football & #RugbyBanter with "Connor & Zoe's Wednesday Kickabout! Wednesdays from 7:30pm Live on Smile Radio: www.smileradio.co

This week:
Connor and Zoe look forward to all the weekend's action as the Super League season kicks off tomorrow!
Who have they tipped to win each game? Plus their players to watch this year!
They discuss Kevin Brown's injury and what are Warrington's options in light of the half-back likely being out for the rest of the season?
It looks set to be a cracking opening weekend so get involved on Facebook, Twitter, Instagram and let us know who you think will win what and who's going to be the stand-out players this year?
Tune in from 7.30pm on Smile Radio every Wednesday Evening!
Drop us a follow on #SocialMedia:
Facebook: www.facebook.com/smileradioyorkshire
Twitter: 
 www.twitter.com/smileradio3
Instagram: 
 www.instagram.com/smileradio3
Home of the best #New #Football #Rugby #WednesdayNight #Banter
#WednesdayVibes #WednesdayMotivation #JoinIn #talk #Debate#Discuss #Rant #Music #Sportstalk #PremierLeague #RFL#Superleague