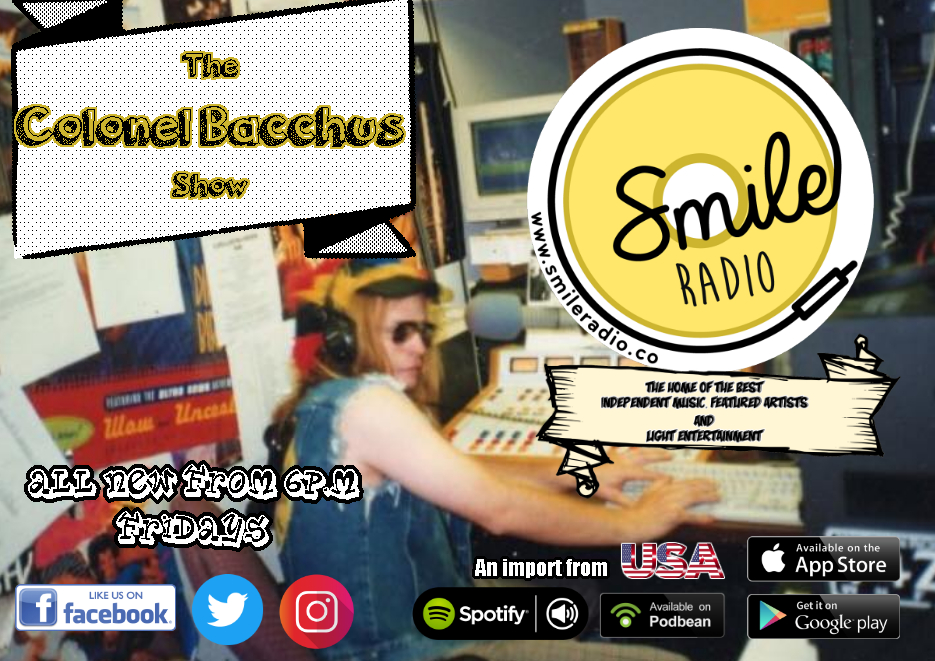 Another Import heads over from the U.S and hits us here at Smile Radio. For some Alternative comedy tune in to the Colonel Bacchus Radio Show from 6pm on www.smileradio.co
So come have a laugh and smile with something different from our overseas family!
Here's a bit about the good Colonel - He's been doing this show since 1990 and he has a #Unique way to grab your attention with his opener!
So, come on check it out and have a #Laugh this #FridayNight From 6pm!
Listen online: www.smileradio.co or download the app for free on smart devices!
Miss the show? Catch it again #ondemand:  https://smileradio.podbean.com/ after it airs!
#New from #America #Comedy #Music #Chat #Humour!
Keep up to date on Social Media:
Facebook:
www.facebook.com/smileradioyorkshire
www.facebook.com/Colonel-Bacchus-Radio-Show-227210781071271/
Twitter:
 Instagram:
 The home of the best new shows, the best new music, unique life perspectives, and great entertainment - Smile Radio!