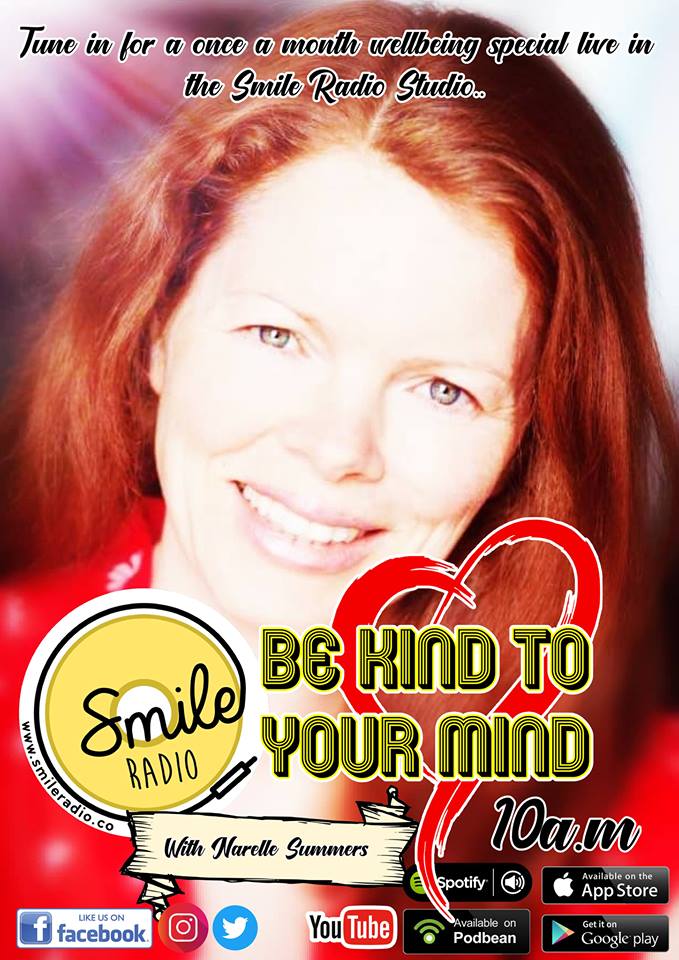 Brand new every month "Be Kind To Your Mind with Narelle Summers" a new show talking about lifestyle, enlightenment and mental health matters.
On this Show:
Do you want to feel more positive? Do you want to more happier? On this show Narelle talks about the language we use and the impact that has on the mind and the body.

Listen online: www.smileradio.co or download the app for free on Smart devices.
Get in touch with us on Social Media:
Facebook: www.facebook.com/smileradioyorkshire
Twitter: www,twitter.com/smileradio3
Instagram: www.instagram.com/smileradio3