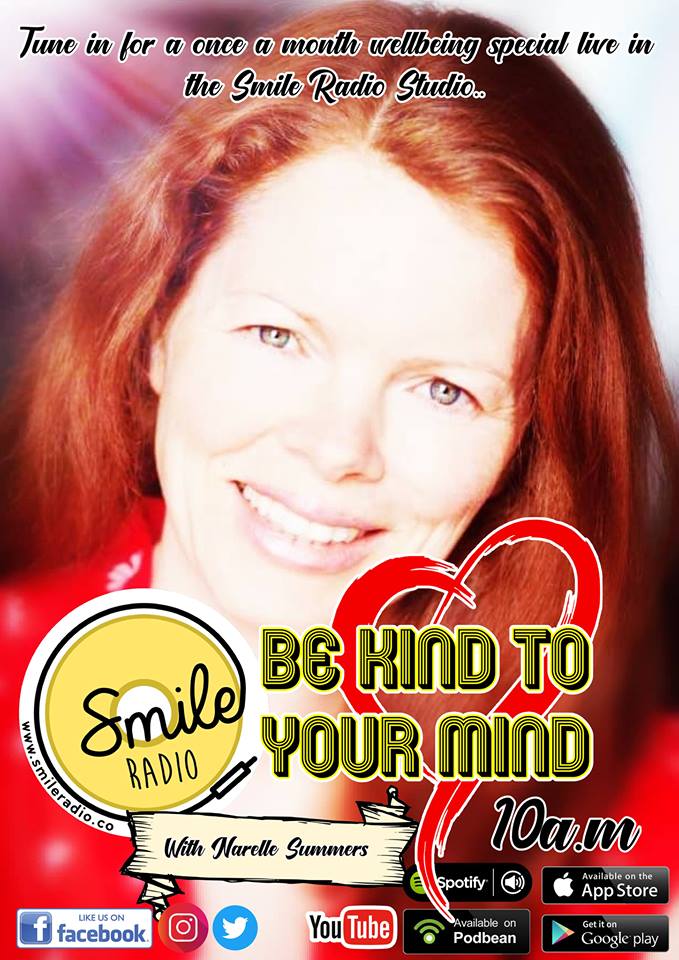 Brand new every month "Be Kind To Your Mind with Narelle Summers" a new show talking about lifestyle, enlightenment and mental health matters.
On this Show:
Whats on this show?
Do you want your children to be more positive? Do you want your children to be happier? Do you want your children to know how to reduce stress? I will be joined by the amazing Soo Matthews. Soo has been in education for 35 years, a former headteacher specialising in working with children with specific learning needs; social, emotional and mental health needs. She started working in an SEMH school and realised the system was failing some of our young people and their families she became passionate about looking into alternative ways to reach young people (and parents and teachers) to help them overcome challenges, anger, fears, phobias and trauma and reach their full potential.
Soo studied NLP for my own personal development and knew it would help the children. She then discovered Gemma Bailey and NLP4KIDS 9 years ago. Gemma is super inspirational and imaginative. She has developed programmes for children where we use the same NLP techniques as grown ups and change the way we present it to them. We simplify our language and incorporate games to make it memorable.
Listen in: www.smileradio.co or download the free app!
Miss a show? Catch it again #Ondemand: www.smileradio.co/ondemandalso available on Spotify, itunes, Google Play and all great Podcast Sites!
#InspiringStories #InspirationalSaturday #OnlineRadio #Enlightenment#SaturdayMorning.
Get in touch with us on Social Media:
Facebook: www.facebook.com/smileradioyorkshire
Twitter: www,twitter.com/smileradio3
Instagram: www.instagram.com/smileradio3