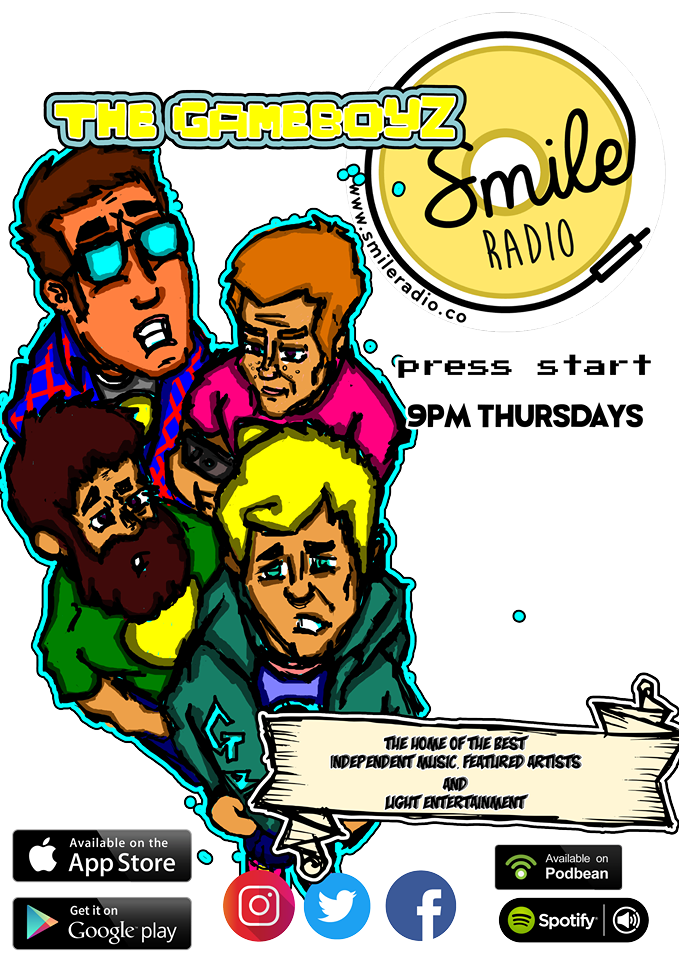 Tune in every Thursday Nights 9pm for "The GameboyZ of Smile Radio, unscripted, random chat, T.V, Film and Gaming talk with a dash of Comedy and a massive, helping of the best Independent Music and Featured Artists from around the world!  
It's Live on a Thursday, Unscripted and totally NSFW it's THE GAMEBOYZ only on Smile Radio.
On this Show:

The Guys try to Lighten the mood with some dark twisted humor, and social satire with a great mix of music. 
This weeks show is hosted by: Ritchie "Stonian" Johnston
The Guys also Stream on Mixer playing on Xbox One.
F: www.facebook.com/smileradioyorkshire/ www.facebook.com/TheGameboyZofSmile
T: www.twitter.com/smileradio3
I: www.instagram.com/smileradio3
It's the #GameboyZ #Live #ThursdayNights 9pm!