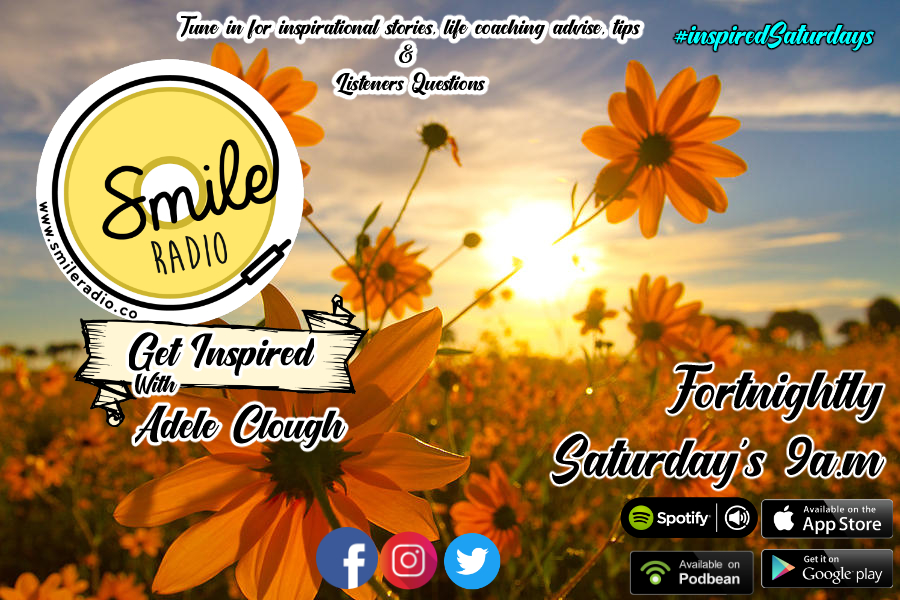 Tune in live every fortnight on www.smileradio.co Saturday Mornings 10a.m to"Get Inspired" with Adele Clough! A bi-monthly chat show, focusing on community, inspirational stories and interviews, hosted by Life coach and author - Adele Clough
On this show: 'Careers '
I'm talking about #careers. I'll be chatting with John of Lordan Arts. His fascinating career includes acting, behind the scenes roles in Hollywood, a popular YouTube channel & being part of the 3 Men & a Mystery podcast.
Listen live to Smile Radio: www.smileradio.co or download the free app for smart devices!
Miss a show? Catch them again on demand: www.smileradio.co/ondemand
The home of the best inspirational stories, innovative ideas, great entertainment, indie music and good times!
SMILE RADIO
#mentalhealthawarenessweek #Inspirationalstories #Advice #Lifecoach