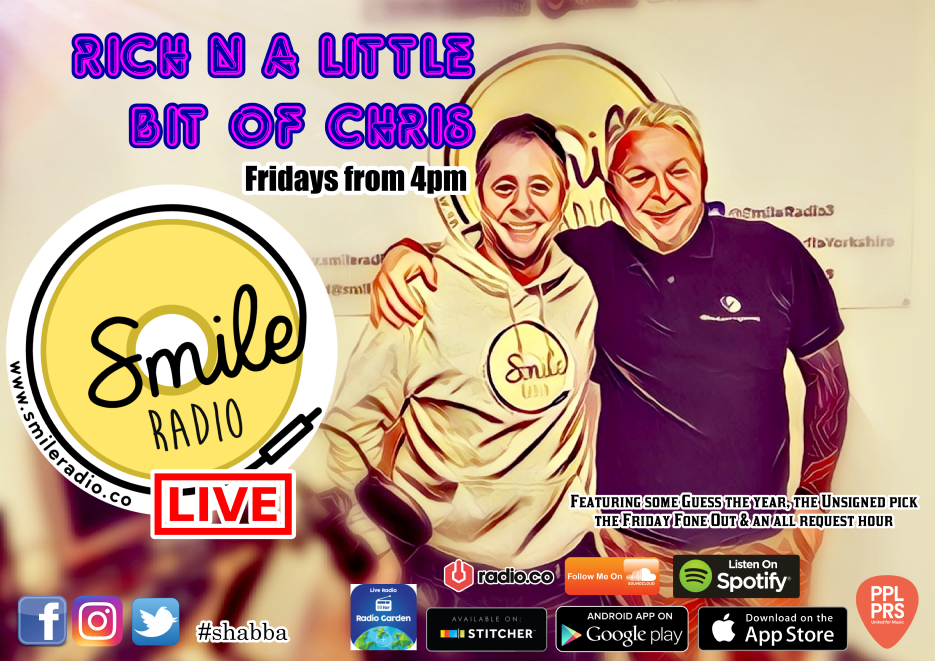 Grab a slice of Dewsbury every Friday afternoon with Richard Harrison & Chris Oakland for "Rich N a Lil Bit of Chris" with special guest Bob DJ on www.smileradio.co the drivetime show you don't want to miss featuring, Guess the year, the featured artist selection & the all requests for hour two!
On this Show:
 Join Richard Harrison & Chris Oakland (@fabiogreyhead)
What's coming up? Some #UnsignedSelection highlighting some of the #FeaturedArtists here at Smile Radio.
Smile Radio - The home of the best new music, independent music, featured artists and great entertainment!
Come check out the Store:  https://bit.ly/2W7tG4k
Catch up #Ondemand: www.smileradio.co/ondemand also on spotfy, itunes, googleplay and all great #Podcast sites!
F: www.facebook.com/smileradioyorkshire
T: www.Twitter.com/Smileradio3
I: www.instagram.com/smileradio3