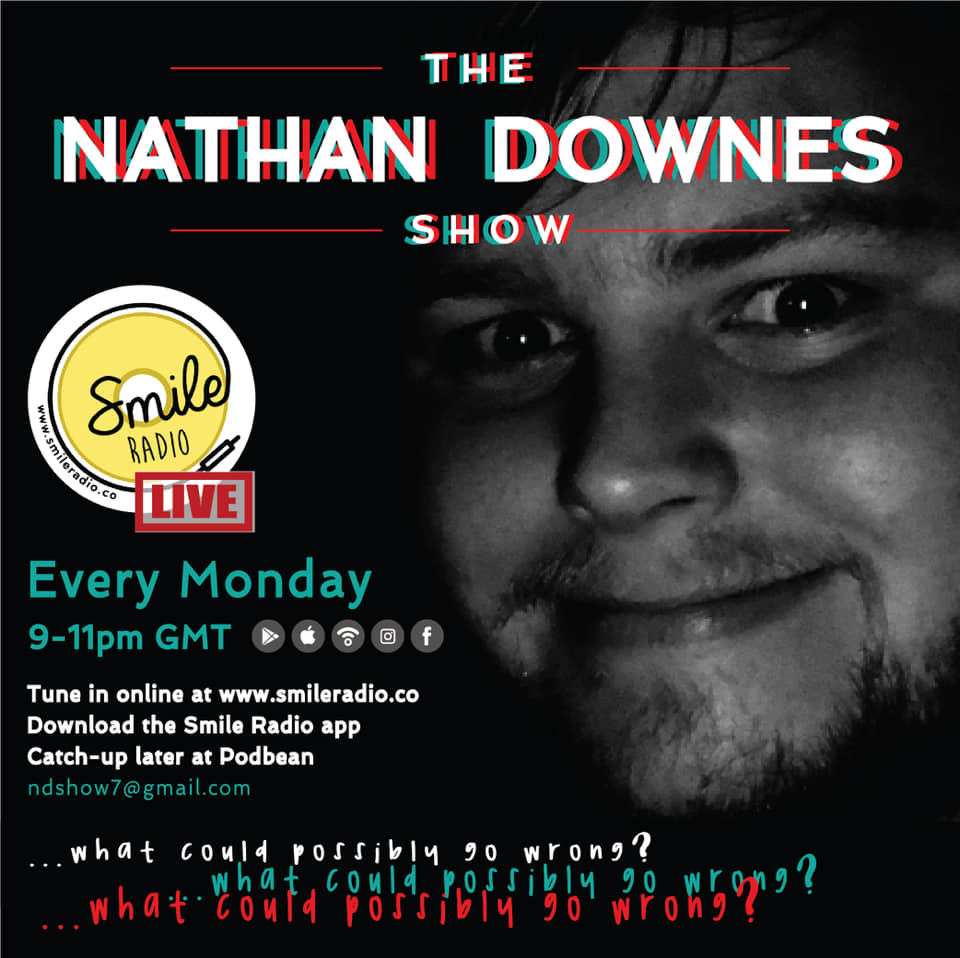 Tune in Monday nights (Usually) but this time it's Thursday Morning live for the one, the only, "The Nathan Downes Show" bringing a selection of unscripted banter, chat, music and featured unsigned, independent artists!
On this show:
Get to know the real Nathan Downes as he gives you some incite as to what got him on the road to #music #Dj'ing and #Radio! He's gonna be playing some of the #Inspirational #Belters that made him the Dude he is today!
Come get some great #entertainment with #Normantons No.1 #DJ - on Smile Radio Monday Nights from 9pm! 
Catch up with #LastWeeks Show: www.smileradio.co/ondemand
Drop us a follow on
Facebook: 
www.facebook.com/SmileRadioYorkshire 
www.facebook.com/Thenathandownesshow
Twitter:
www.twitter.com/smileradio3
www.twitter.com/Thenathandowne1
Instagram: www.instagram.com/smileradio3