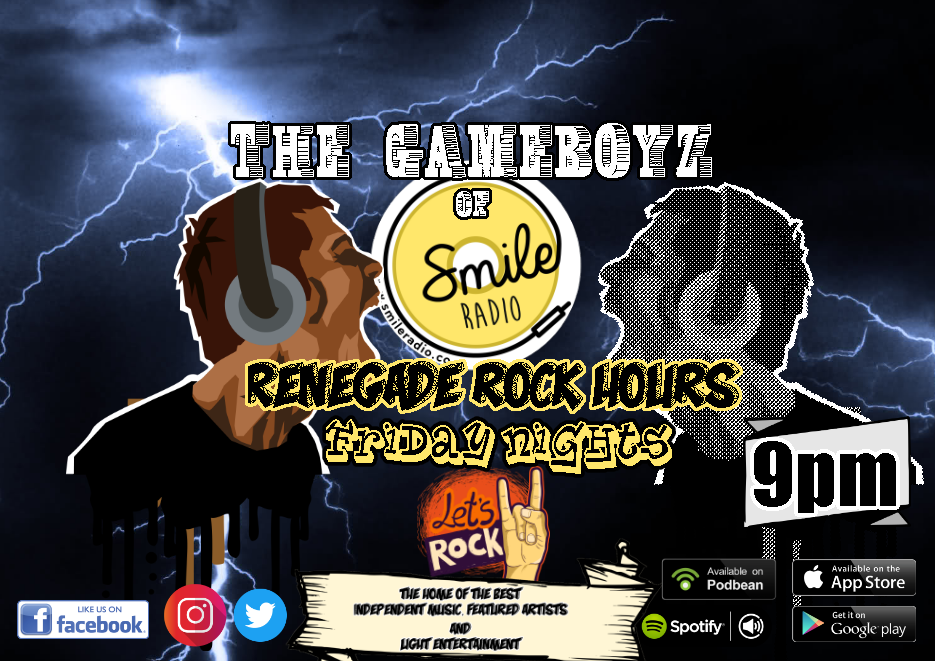 Tune in every Friday night from 10pm for "The GameboyZ of Smile Radio & The Renegade Rock Hours" bringing a mix of banter and fresh, new, hot, rock music from independent artists from around the world!
On this show:
The guys talk about the week and what just ground their gears plus music from Smile Radio Featured Artists: Cyanide Sundae & After Alice!
Jonny's selection of Theory of a Deadman, Awake at last & Ravenscode
Plus The Indie Rock selection of Independent Artists from around the world featuring: Razorwire Halo, Vertilizar, Dani Hart, Spookshow Inc, Reason Define, Matriarchs & My Shining One   
Hosted by: Jonathan Edwards & Ritchie J
Rock out every Friday with our Late Night Line up on Smile Radio Home of the best, Independent, Alternative, Rock, New Music, Late Night Banter & Entertainment!
Social Media:
Facebook:
www.facebook.com/smileradioyorkshire
www.facebook.com/thegameboyZofSmile
Twitter:
 Instagram:
 Submit Your Music: 
ritchie.johnston@smileradio.co