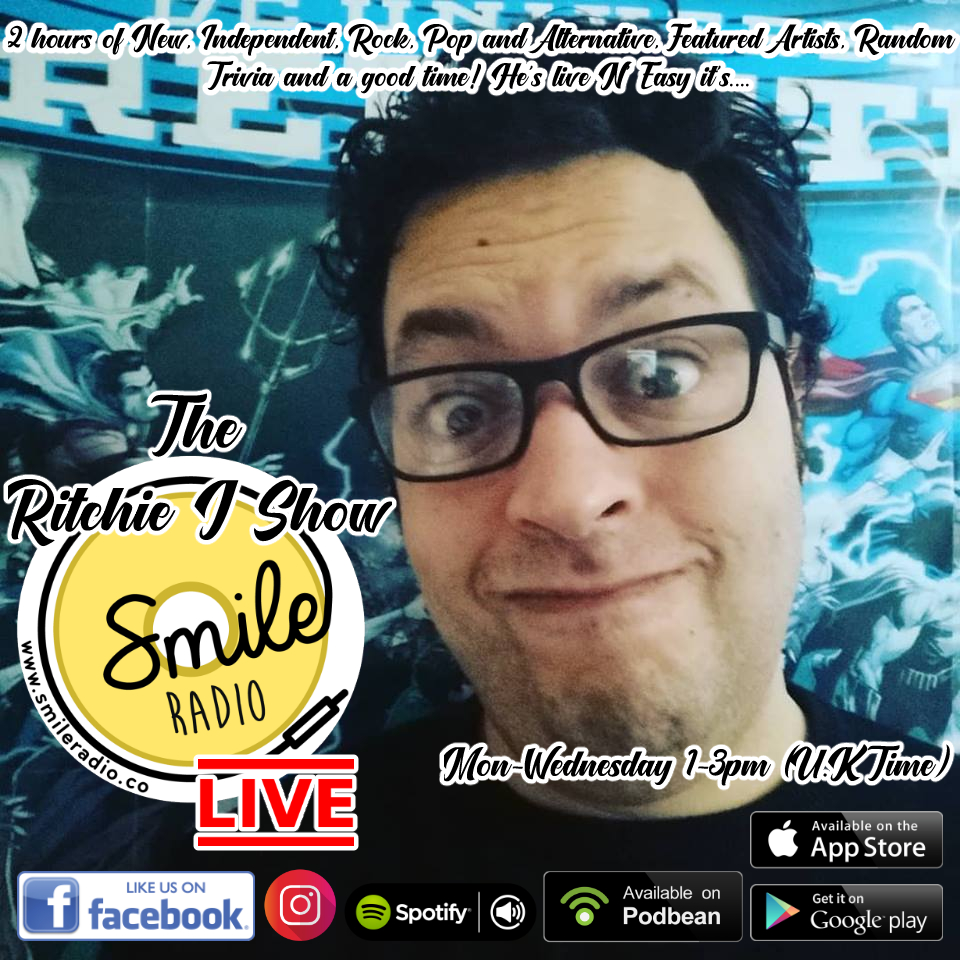 The Ritchie J Show - Tune in every Mon-Wednesday 1-3pm (U.K Time) for the best new, independent music from around the world, fun facts, featured artists and unscripted chat, He's live N' easy on www.smileradio.co
On this Show:
Catch some great tunes from  Featured Artists of the last couple of days - Little Brother Eli & Hollings
(Check out more about the featured artists here: www.smileradio.co/featuredartists)
We also have music from: 
Simple Creatures, Paper Jackets, Crewel Intentions, Dylan Cartlidge, The Lemon Heads, Ezra Furman, As December Falls, Plastic Pinks, White Room, Hearty Har, Man & The Echo, Swine Tax, Carl Anscombe (also a Smile Radio Featured Artist) The Pale White, STARHEADBODY, Divest, Cellar Door Moon, The Extons, SUGARTHIEF & Cosmo Calling
Ritchie gets back in the mix with some trivia courtesy of America's funnysite Cracked.com. Today's subject:  26 B.S things that only work in TV & Movie Universes!
&
Much, much, more!
 Check out the Ritchie J show live Mon-Wed 1-3pm!
Facebook: www.facebook.com/smileradioyorkshire
Twitter: www.twitter.com/smileradio3
Instagram: www.instagram.com/SmileRadio3
On Demand: www.smileradio.co/ondemand
E-mail: ritchie.johnston@smileradio.co