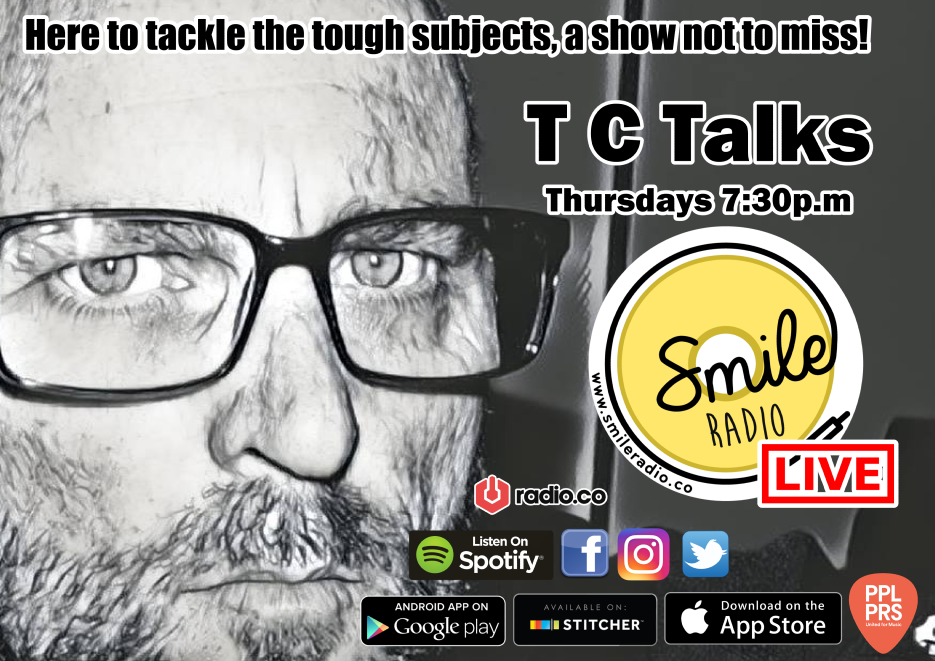 Join Thomas Crawford Fitzsimons live in the Smile Radio studio with Richard Harrison tackling the subjects that matter!
On this show:
TC talks about "HYPNOSIS" - 
What is it, how can it benefit people, does it work??
T C is also joined by Jonny Wootton who is qualified in hypnotherapy and psychotherapy. He has helped a range of people through a variety of problems including smoking, phobias, weight management and sports performance.
Listen online:  www.smileradio.co every Thursday night from 7:30pm live.
Facebook: www.facebook.com/smileradioyorkshire
Twitter: www.twitter.com/smileradio3
Instagram:  www.instagram.com/smileradio3