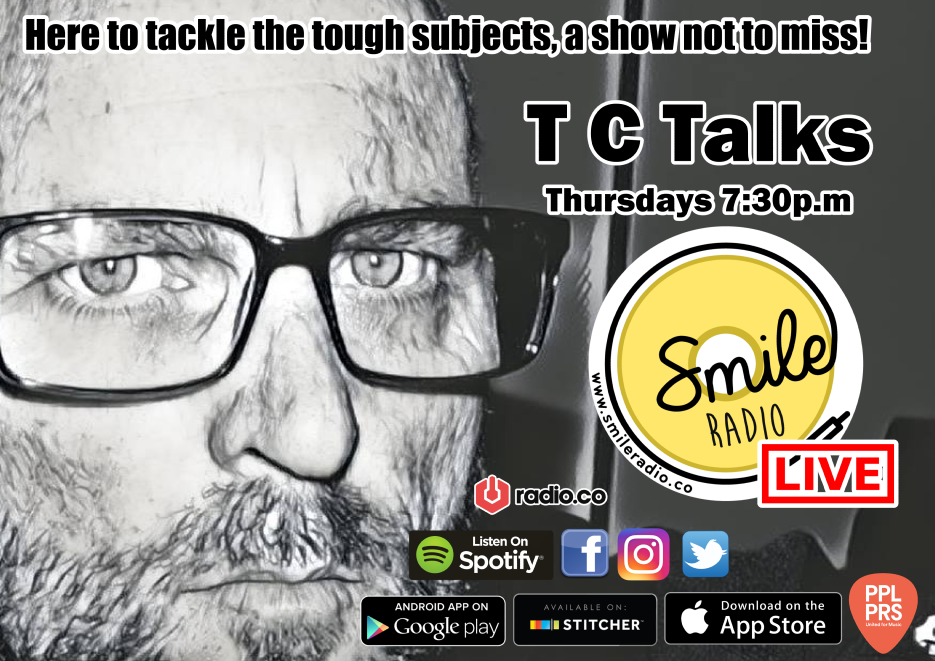 Tackling the subjects that Matter, catch Thomas Crawford Fitzsimons Live on Smile Radio, every Thursday Night: www.smileradio.co
On This Show: Teenagers!
T C Talks Memories of teenage life and experience and asks the audience, What are your memories of being a teenager?
How are you coping as a parent of a teenager?
Is life easier or harder for teenagers now that it was "back in day"
Catch T C Live every Thursday in the Smile Radio studio Join in the conversation live on Social Media:
Facebook: www.facebook.com/smileradioyorkshire
Twitter: www.twitter.com/smileradio3
Instagram: www.instagram.com/smileradio3
in confidence via e-mail: richard@smileradio.co
Talking about the subjects that matter every week!
Join us live at 7:30pm
 www.smileradio.co or download the app for free!