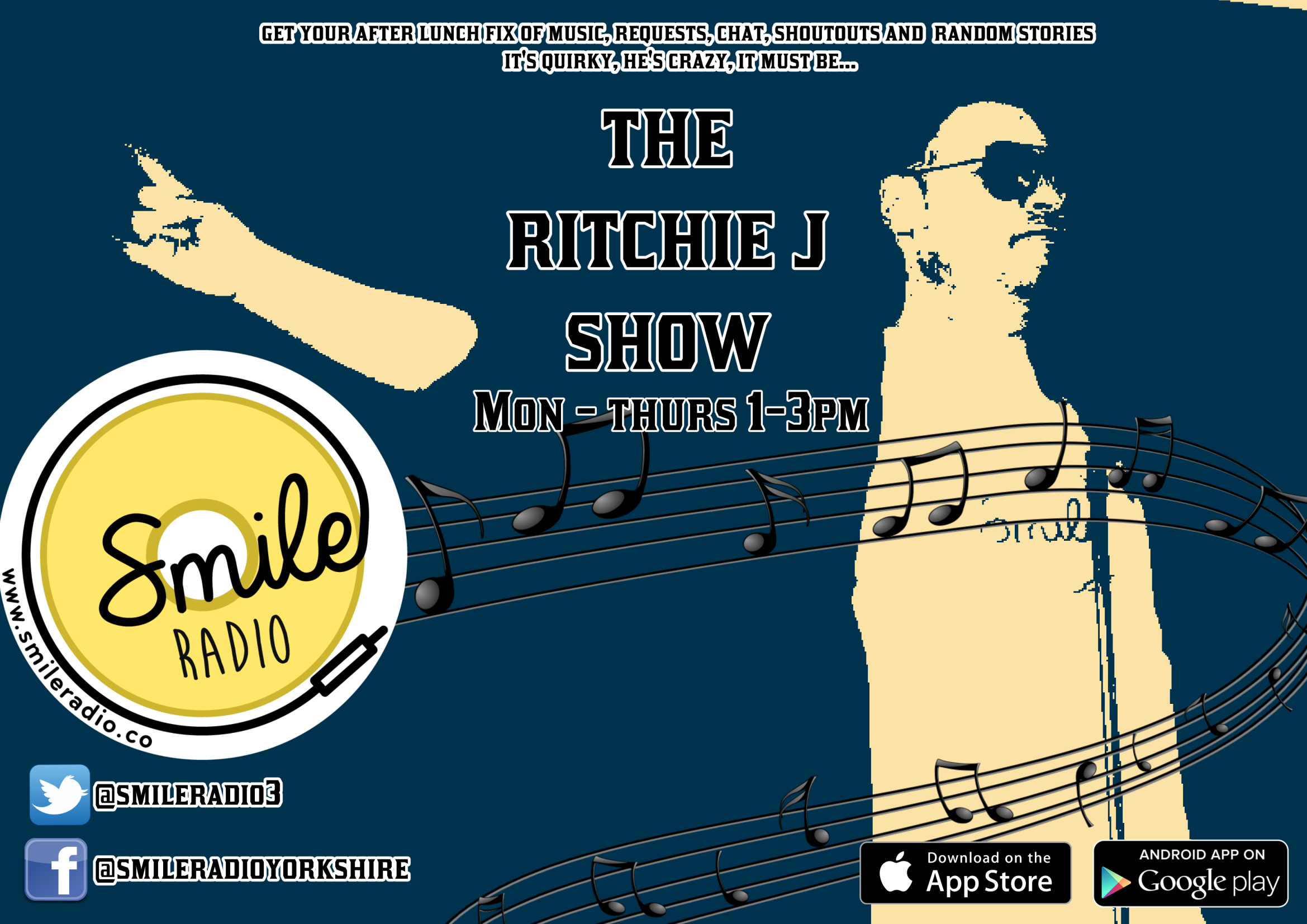 Ritchie Stonian Johnston is here for a "Ritchie J Chrimbo Spesh"
Recorded live on: 
 www.smileradio.co 19.12.2018
On This Show:
Ritchie talks about Christmas, the spirit of Christmas feeling dim and how social media has taken the connection out of communication, His son Jake having a go at being on radio and he also talks about Facts about Christmas & a playlist of music featuring Christmas Covers from:
EleventySeven, Fighting Irish, The Polyphonic Spree, Mark Kozelek, The Rock Heroes & The Eagle and the Child Feat. Sherri DuPree Bemis
A NEW RELEASE FROM UP AND COMING HARD ROCK INDIE BAND FROM THEIR DEBUT EP: NEPHILIM
THE UNDERDOG CONTENDER FOR THIS YEARS NO.1 CHART SPOT: LADBABY
AND #NEWMUSICALERTS From:
METHODS, Colton Le Bleu, Divide the Fall, Indoor Pets, Cool Sounds, BETA WAVES, Aviarist, Quitters, Low & New Town Jack, 
It's an Alternative Christmas Special not to be missed!!!
Missed a show? Catch them again on Demand: 
 https://smileradio.podbean.com/ also available on iTunes Spotify Google Play and all great podcasting sites!
Follow Smile Radio: www.facebook.com/smileradioyorkshire
On Twitter and Instagram:@Smileradio3
#Christmas #NewMusic #Indie #Rock #Pop #Alternative #Unsigned#Podcast #OnlineRadio #Undiscovered #IndieMusic