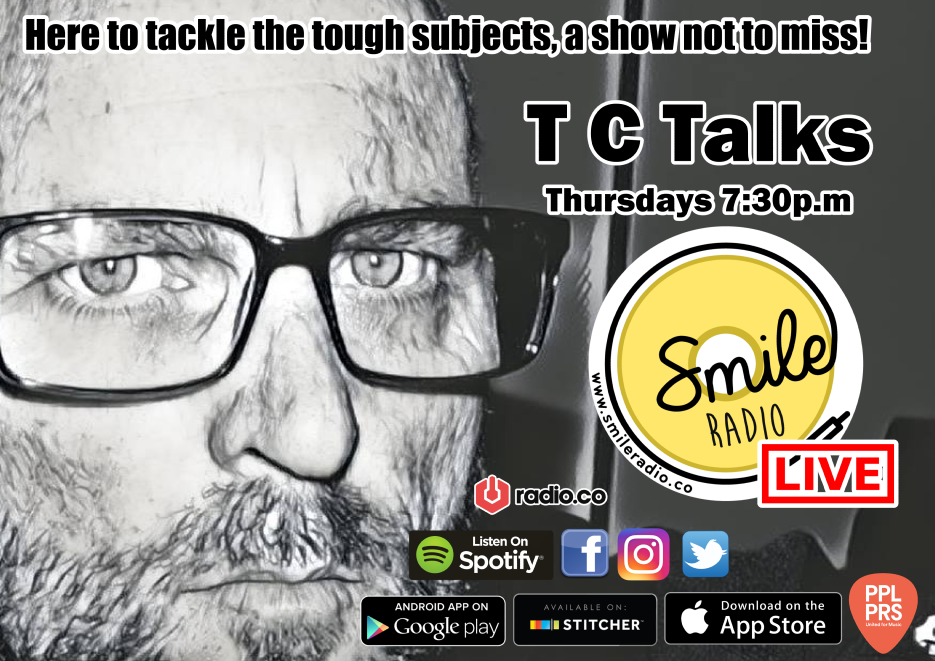 Thomas Crawford Fitzsimons is back #live in the Smile Studio with Richard Harrison for another "T C Talks" on Smile Radio!
On this show: They will be discuss "Living with Autism"
Also joined in the studio by Martin Kilgallon.
Martin has two autistic children and is well placed to discuss his experience of #Autism.
If Autism has touched your life I would love it if you would share your thoughts and experience.
T C Talks is live on Smile Radio every Thursday from 7:30pm (U.K time) you can listen in online live: www.smileradio.co or alternatively download our app for free on all smart devices!
The show also broadcasts live on Facebook for the audience to also get involved so what are you waiting for? Drop us a follow and join in next week: www.facebook.com/smileradioyorkshire
We're also on Twitter & Instagram:@Smileradio3