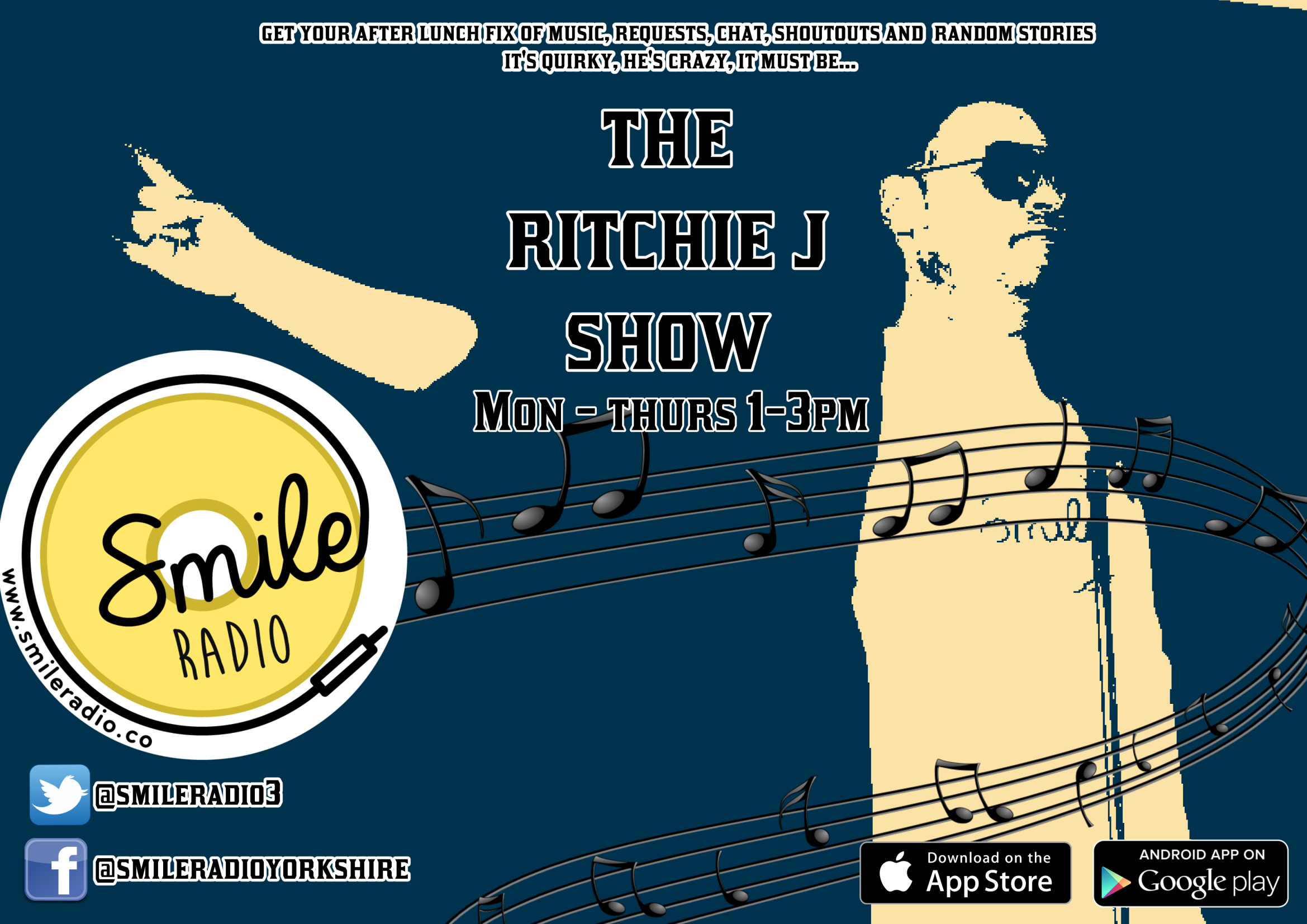 The Ritchie J Show is back for one last time this week! Listen now to find out the 31 global monsters that will terrify your dreams courtesy of America's Funny site: www.cracked.com
Also on the show Ritchie featured #NewMusicAlerts featuring these great artists and songs:
Moon - Marty Zlystra
Imperfect by design - Flares
Forgotten love  - AURORA
Let me think - Amanda Tenfjord
Magic - The Como Brothers
Boomerang - Erin Kirby
Together we are the same - AMZY
The Dark - Towers and Trees
China Shop - St. Lucia
Paola - Shout out Louds
Too Late - Tadhg Daly
I belong - Rikke Normann
Signs (I wish I knew) - Dana Ben David
Independence Day - Charlie Haley & The Band
Hald mi Hand - Oselie
Love & Secrets - The New Starts
Tie Me Up - Mickey James
Heaven on my skin - Oscar Enestad
I like the way - Lovelytheband
See you again - The Gray Havens
Human - Will Rutherford
Eyes on us - The Treble
Insomniac - Slaters, Valentina
Speak - The Hollow Men
Fountain of Youth - Echo Nebraska
Ritchie is back again Monday with an all new show kicking off at 1pm (U.K Time) so tune in and listen live online: www.smileradio.co or download the app for free on Smart devices!
Submit new music: ritchie.johnston@smileradio.co
Follow us on Facebook: www.facebook.com/smileradioyorkshire
Follow us on Twitter & Instagram: @Smileradio3
Smile Radio, home of the unsigned, untold stories, New and exciting music and a good time!