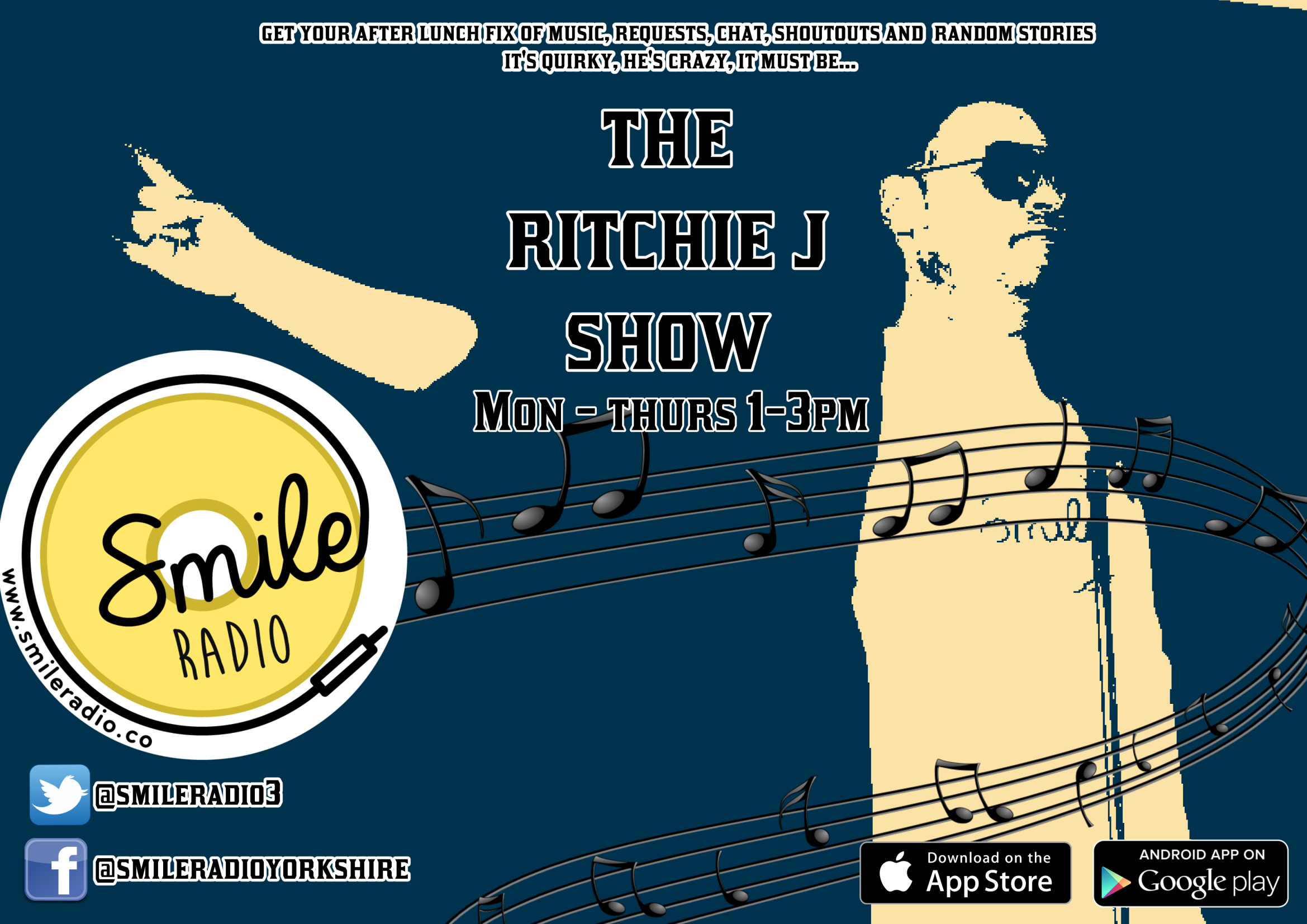 The Ritchie J Show - Mon-Thursdays 1-3pm (U.K Time) Live on: www.smileradio.co Or Download the app for free for Smart devices!
Join Ritchie Stonian Johnston, weekday afternoons for a mix of random fun facts and great unsigned, undiscovered music from all over the world! This week is half term so Ritchie cranked out a cheeky 6pm show on 30.10.2018 uncovering the worlds creepiest urban legends that happened to be true courtesy of America's No.1 Funny site: www.cracked.com
Ritchie also brought a load of #NewMusicAlerts featuring these amazing artists and songs:
Mr. Know-it-all - Christine Martines
The Others - PHIBA
Be the One - Lakelands
PTSD - Stalking Gia
Sometimes you gotta Go - Rob Moir
In My Head - Rynn
Two Halves - Sunflower Thieves
Chaple - The Mannerly Hoods
House of Commoners - The Rosadocs
Caught Stealing - Crystal Tides
Lilac - Estrons
Good to know (I'm still on your mind) - Beach Riot
Foreign Air - Raffer
I was made to love him - Tilde
Burial - Baby FuzZ
Paramnesia - Harvie June
Turner - Mt. Cleverest
Demons - Vilnes
Our House - The Calicos
Frances - Evan Myall
How Lucky I am - Sammy & The Cosmos
No Apologies - Creature Canyon
Happy - Alex Jaguar, Isela Salas
Ritchie will be back again with an all new mix to Smile radio soon!
Drop us a follow on Facebook: www.facebook.com/smileradioyorkshire
Twitter & Instagram: @Smileradio3